About me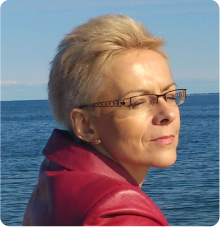 I am a qualified dramatherapist. I hold a diploma in Dramatherapy Roehampton University in London.
It is honoured in many countries of the world, among others, in: Holland, France, Spain, USA, Israel, RSA, and other, where Dramatherapy is a recognised profession.
I belong to the British Association of Dramatherapists, as an international member www.badth.org.uk and also to European Federation of Dramatherapy as a funder member.
I regularly receive supervisions by a certified supervisor from Great Britain.
Practice and experience, with clients of various ages and suffering from psychological and emotional disturbances, I gained mainly in England. I also worked as a volunteer in the Psychiatric Hospital in Komorów.
I currently run private practice.